The Perfect Soundtrack for Urban Adventuring, Delivered by the BeatsAudio™ System in the 2017 Jeep Renegade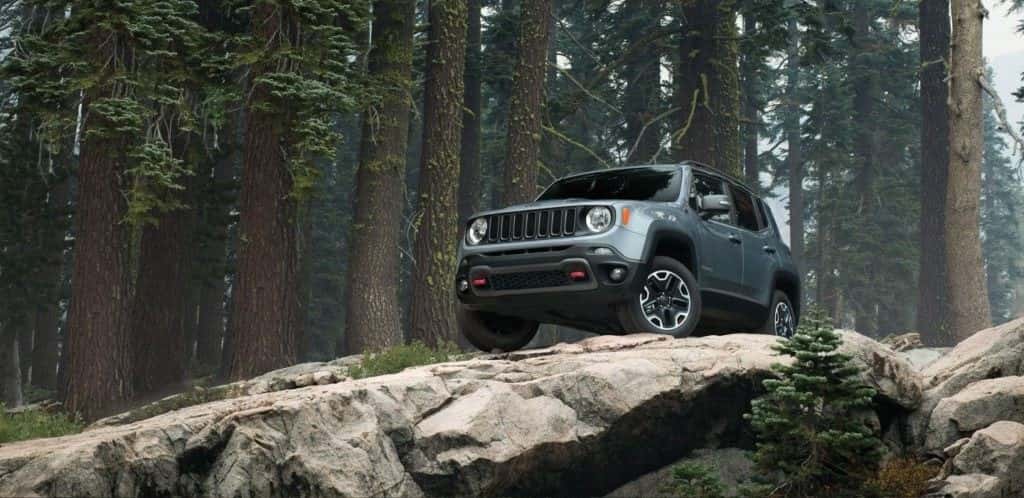 Audiophiles from Pittsburgh to Butler and everywhere in between, the perfect complement to any adventure lies within the 2017 Jeep Renegade and the available BeatsAudio™ System. BeatsAudio™ has been a wild success in all other areas of audio technology, so it's only right to see the Jeep brand joining forces with such an audio powerhouse.
What's Included in the BeatsAudio™ Premium Sound System?
Those who are interested in the BeatsAudio™ package for their 2017 Jeep Renegade should be ready for a nine-speaker, 506-watt experience rounded out by a 6.5-inch BeatsAudio™ subwoofer like the cherry on top, there to really crank out the bass. The only way to make the urban adventure better is by adding the expertly tuned, fantastically crisp HD sound that comes from the available BeatsAudio™ Premium Sound System package that virtually—and literally—surrounds you with your favorite music. Those nine speakers are expertly places, with two 3.5-inch speakers mounted near your instruments, two 1.0-inch tweeters mounted on the rear doors, four 6×9-inch front/rear door speakers, and of course, one 6.5-inch subwoofer laying down the bass. If you're ready for the ultimate audio experience in your 2017 Renegade, make sure to check yes on the available BeatsAudio™ Premium Sound System.
The good news is, the BeatsAudio™ system is available as a standalone package, so you don't have to take a trip up the trim tree just to get your hands on those premium tunes. Interested in seeing (and hearing) what a difference the 2017 Jeep Renegade can make in your everyday drive? Come visit us at Diehl Chrysler Dodge Jeep Ram in Butler, PA and we'll get you set up with a test drive right quick—you bring the tunes, we'll bring the available BeatsAudio™ Premium Sound System.